An alphabet is a set of symbols we use to represent speech in writing. Those symbols are called letters. The modern English alphabet is Latin. It consists of 26 letters.
Letters of English Alphabet
These letters can be written in
and
We shall see both one by one.
Capital Letters in Alphabet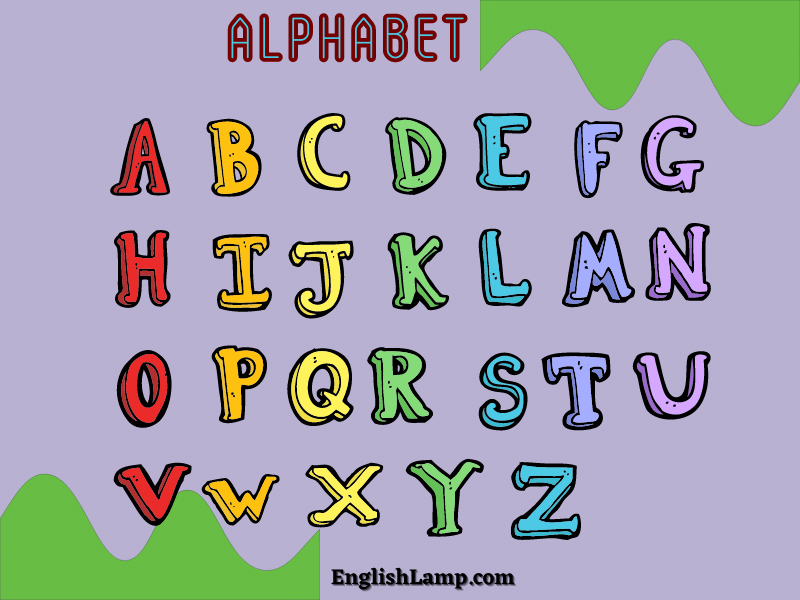 First, we shall see how we can write capital letters.
Have a look-
Click the audio button to listen.
A, B, C, D, E, F, G,

H, I, J, K, L, M, N, O, P,

Q, R, S, T, U, V, W,

X, Y, Z
Small letters
We can write these in small letters also.
Have a look-
a, b, c, d, e, f, g,

h, i, j, k, l, m, n, o, p,

q, r, s, t, u, v, w,

x, y,  z.
Capital Letters and their Corresponding Small Letters
We know that we can write each letter of the English alphabet in the capital as well as a small letter. Below, you can see the alphabet in the capital and small letters.
Have a look-
These 26 capital letters and their corresponding small letters are:
A a

B b

C c

D d

E e

F f

G g

H h

I i

J j

K k

L l

M m

N n

O o

P p

Q q

R r

S s

T t

U u

V v

W w

X x

Y y

Z z
Sometimes, we call capital letters upper case and small letters lower case.
Related Lessons-
All Lessons of Listening Grammar